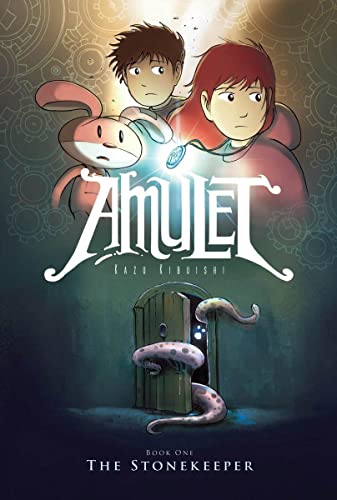 AMULET: THE STONEKEEPER (Book 1)
By Kazu Kibuishi 
Original Graphic Novel 

Publisher : Graphix (Scholastic)

Release :  1/1/2008

Softcover: 192 pages

Dimensions : 6.0″ x 9.0″

Reading Age : 8 – 12 years 

MSRP : $12.99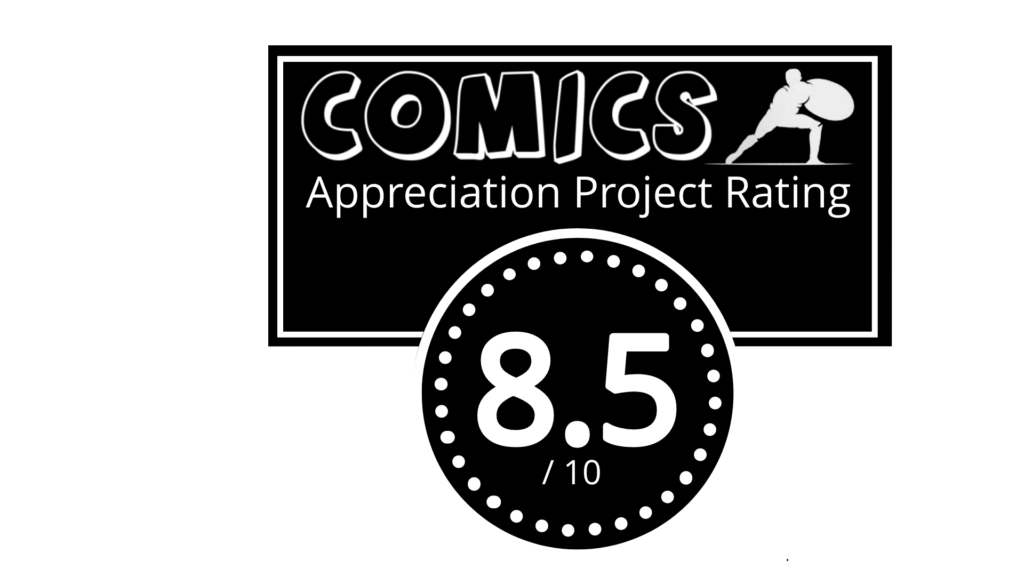 Discovering the Next Great Kids Epic
After concluding an epic reading of Jeff Smith's "Bone" saga with my kids (8 &10), I went to our local Barnes & Noble and the employee there recommended we try Amulet and Hilda. I picked up both books. I saw the blurb by Jeff Smith "You can look for a future review on Hilda.
My sons beat me to the punch and finished the book first. My youngest (8) sped through the entire series. I finished the first book and was very excited about the world building and characters. I was immediately engaged with the story and I look forward to reading future volumes.
I researched Kabuishi but could not find a comprehensive list of his accolades in the space. It appears he received notable recognition for his works on "The Train", "Copper", and "Flight". He received two Eisner nominations, a YALSA RECIPIENT, and three Harvey nominations (including one win).
Kabuishi's Amulet series is by far his most popular work. The series as a whole enjoys a 4.9 customer review rating on Amazon and a 4.52 on Goodreads. 
ACCOLADES
American Library Association (ALA) Best Books for Young Adults
Children's Choice Book Awards finalist
2009 Young Adult Library Services Association (YASLA) "Best Books for Young Adults – Fiction" (12-18)
2009 Eisner nomination for "Best Publication for Kids (8-12)"
2011 Harvey nomination for "Best Publication for Younger Readers"
2011 Young Readers Choice Award 
2013 Eisner nomination for Best Publication for Kids (8-12)
2015 School Library Journal (ALJ) Best Graphic Novel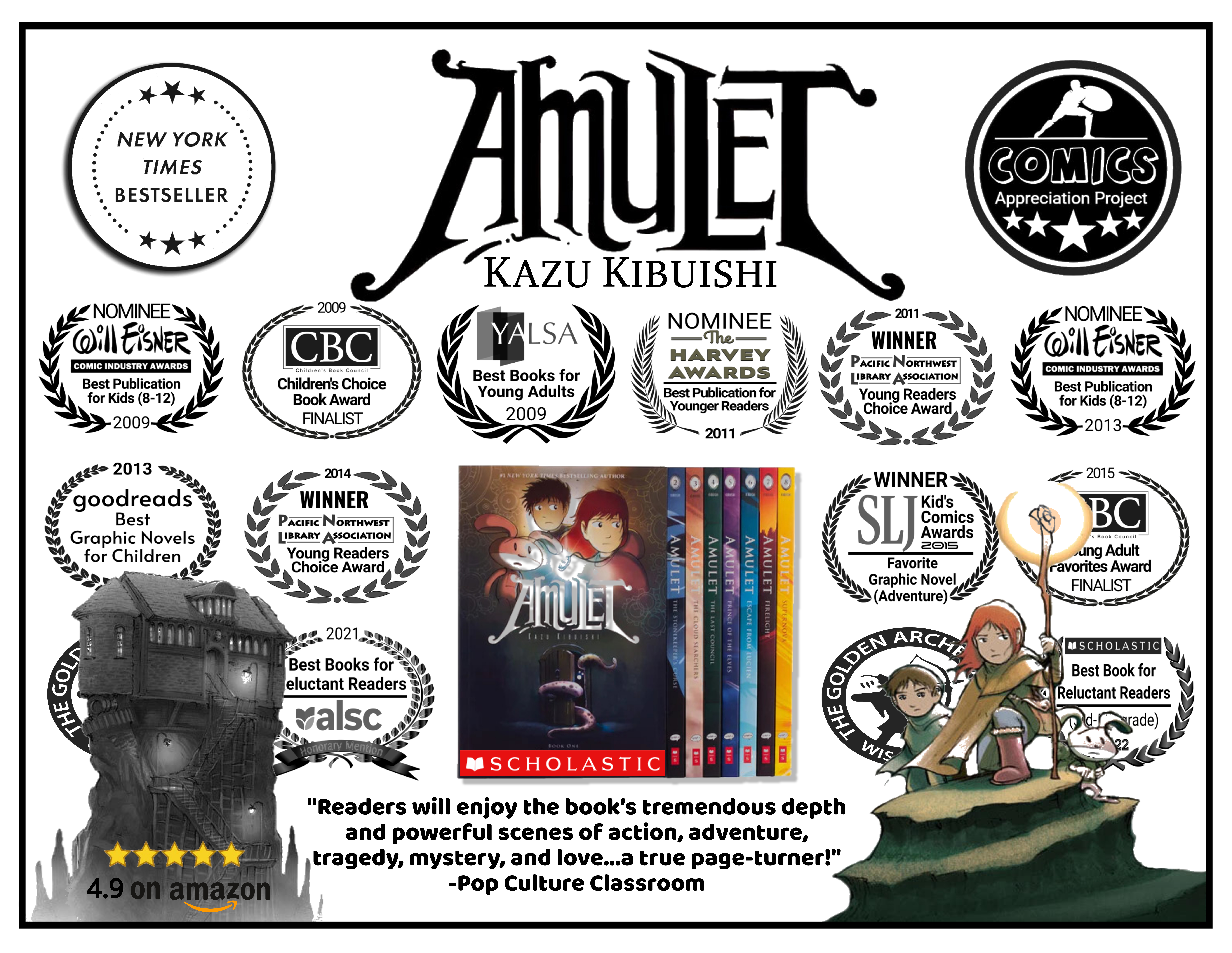 Like what you've seen so far?
Check out the following video by series creator (Kazu Kibuishi):