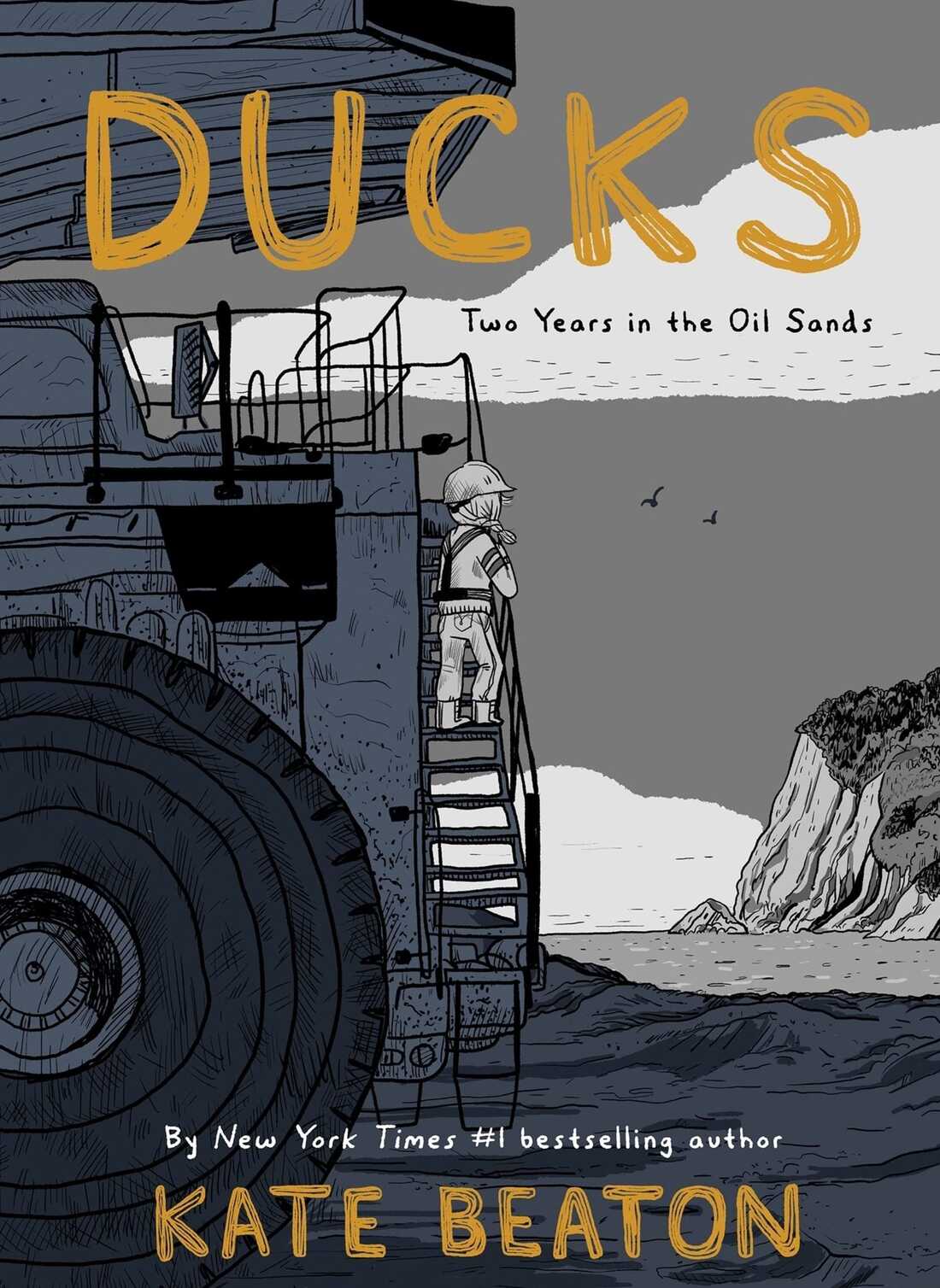 DUCKS: TWO YEARS IN THE OIL SANDS
By Kate Beaton
Original Graphic Novel 

Publisher : Drawn & Quarterly 

Release : 9/13/2022

Softcover : 436 pages

Dimensions : 7.3″ x 9.3″

Reading Age : 16+ years

MSRP : $39.99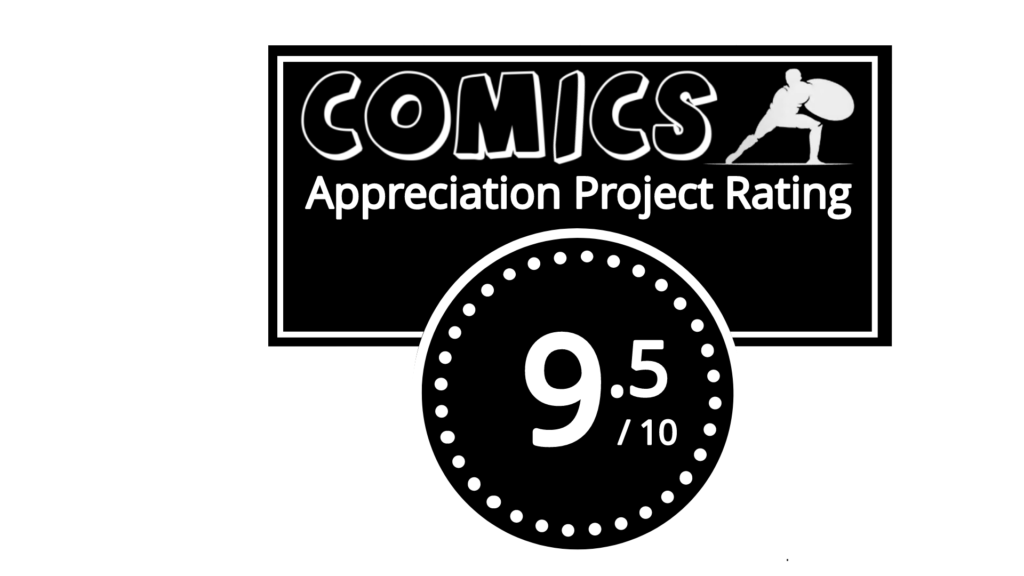 Kate Beaton's new book, Ducks: Two Years in the Oil Sands, is a non-fiction work that explores the author's personal experiences working in the oil sands industry in Alberta, Canada. The book covers a period of two years, during which she worked several jobs. Beaton covers a wide range of topics about the harsh impact of oil sands industry on both the environment, the people, but we turn the page to see her story. It is a deeply personal account of her experiences, growth, and hurts. We bare witness to the pervasive sexual harassment she endured while working in a male dominated industry. I was particularly impressed how Beaton conveyed the scene to the reader of when she first tried to report the harassment to her boss. I won't spoil the story, but I feel like Beaton did a masterful job with that scene in both its simplicity and relatability.
In addition to her work on the oil sands, Beaton is also an accomplished cartoonist and illustrator, with her previous works entitled Hark! A Vagrant and Step Aside, Pops.
Overall, Ducks: Two Years in the Oil Sands is an insightful, thought-provoking, and deeply personal story wonderfully rendered and intimately satisfying. 9.5/10
You can purchase a signed edition from the publisher here:
Like what you've seen so far?
Check out our custom Shelf Talker for use with product marketing and display: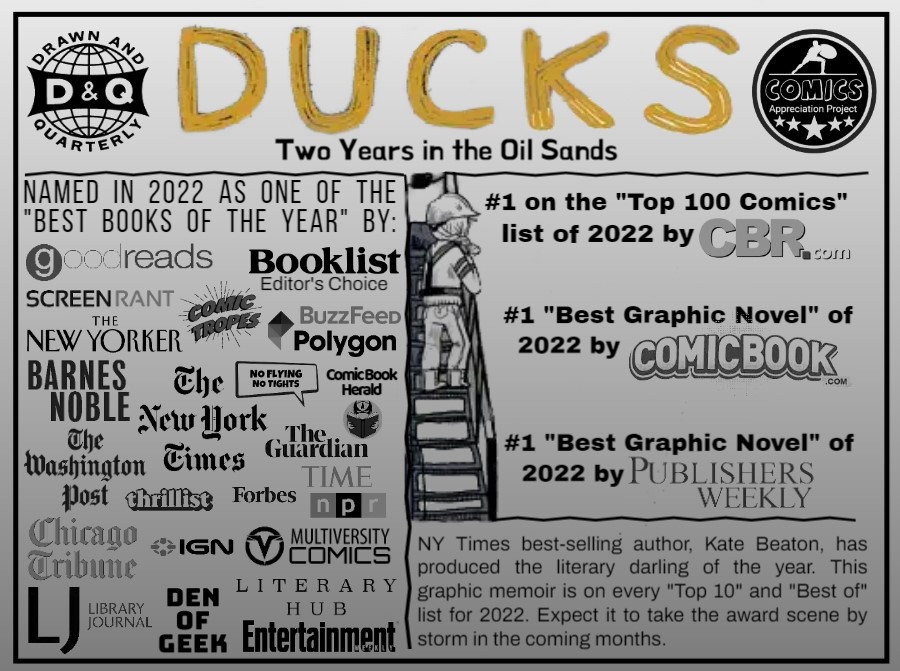 Nominated for the following awards:
We anticipate Kate Beaton and Ducks showing up on most awards lists, however, the award season for titles released in 2022 doesn't really begin for another six months. I'll update this site later in the year, but (from the Publisher) here are some lists already released:
Andrew Carnegie Medal – Nominated for Excellence in Nonfiction
Goodreads Choice Awards – Nominated for Best Graphic Novel
Chatelaine's Doris Anderson Award
Check out the following testimonial from the creator: