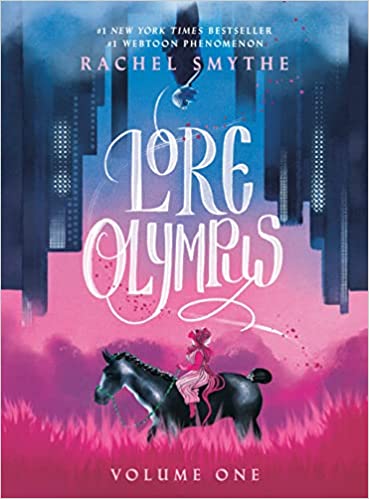 By Rachel Smythe 
Collects Issues #1 – 25 

Publisher : Random House 

Release : 11/2/2021

Softcover : 384 pages

Dimensions : 7.3″ x 9.3″

Reading Age : 13 – 18+ 

MSRP : $26.99 (hardcover)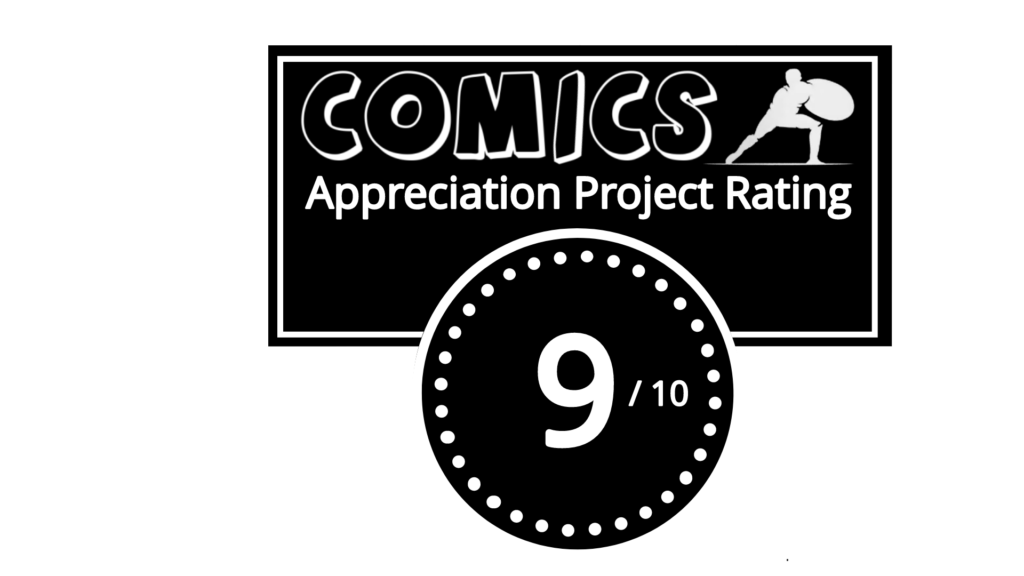 The Undisputed Champion of Digital Comics Takes Print by Storm
Lore Olympus is a modern retelling of the relationship between Persephone (Greek goddess of Spring) and Hades (Greek god of the underworld) with the fervor and fandom of the Twilight series.
It is truly fascinating to see the recognition this series has received by fans, critics, and awards communities. Not only did it sweep its category from the comic book awards (Eisner, Harvey, and Ringos), but it was also recognized by both the science fiction/fantasy community (Hugos) and the often conservative library community (ALA).
The only other book to be so well received across all awards entities in recent memory is Brian K. Vaughn and Fiona Staples' Saga series.
Check out our custom shelf-talker for use with product marketing displays: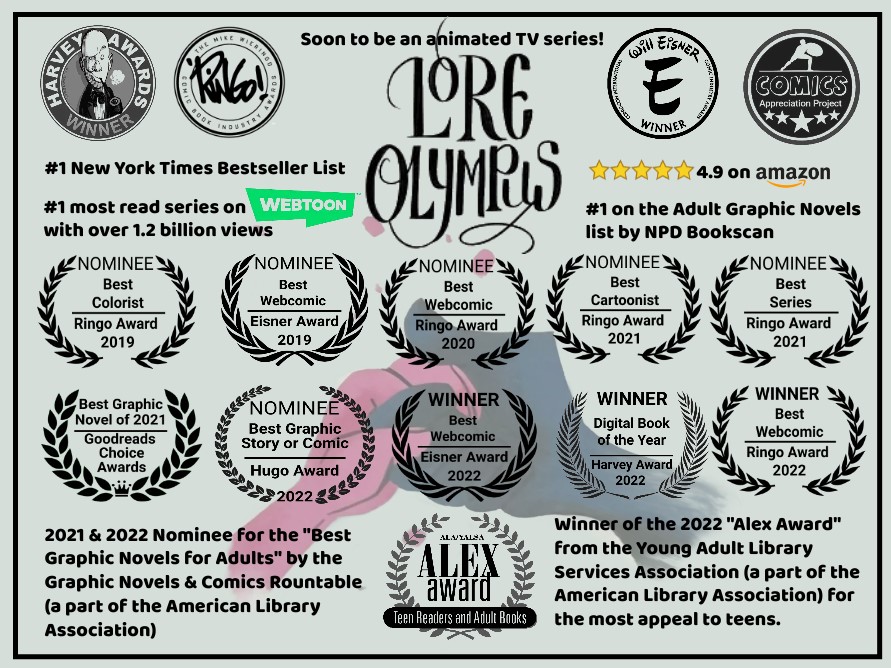 Even after all of the digital success of the Lore Olympus series through Webtoon's Canvas platform starting in 2018 (1.2 billion views), since being released in print in 2021 it currently holds the top three spots on Amazon in the Romance sales category and three out of the top four spots in the Fantasy sales category. Additionally, there have been talks since 2019 of an animated adaption series in development by the Jim Henson Company, but little updates in the past year.
I'm a little out of my genre, but visually, Smythe has created a beautiful and charming epic. It is a fast enjoyable read with quirky fun characters, scenes, and interactions. It is definitely worthy of recognition and continued support but I can't help but see the glaring comparisons with Twilight.  9/10. 
Like what you've seen so far? Check out the official trailer: