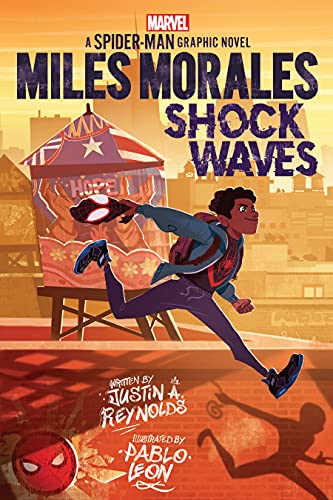 MILES MORALES: SHOCK WAVES
By Justin A. Reynolds and Pablo Leon 
Original Graphic Novel 

Publisher : Graphix (Scholastic) 

Release : 6/1/2021

Softcover : 128 pages

Dimensions : 6.0″ x 8.75″

Reading Age : 7 – 12+ years

MSRP : $12.99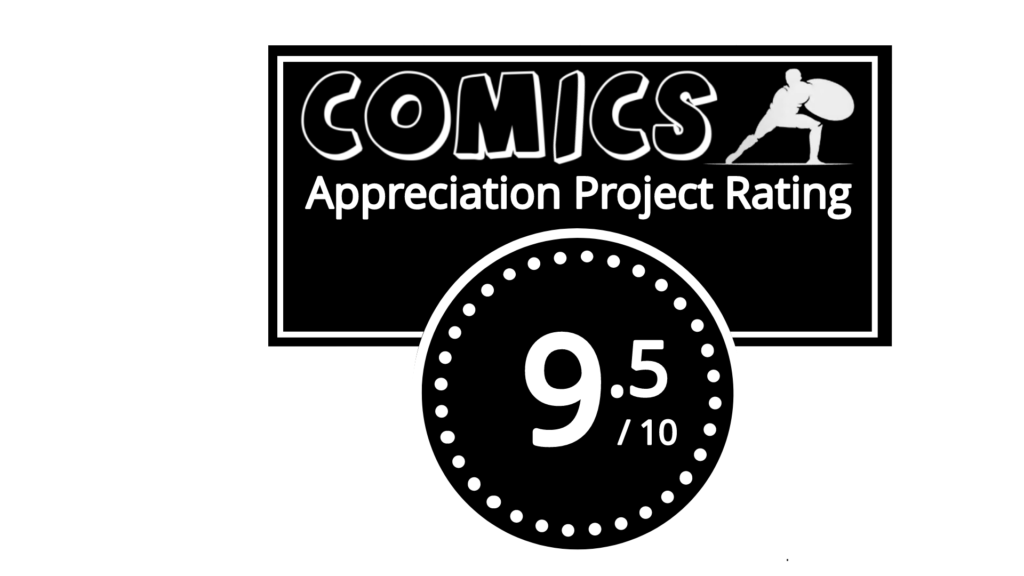 One of my favorite graphic novels
I really like Miles Morales: Shock Waves because it's a very fun and interesting read. I really love Pablo Leon's art style throughout and his cover design. Everyone likes Miles. I like that he has unique powers that make him different from Peter Parker. He has energy powers that he calls venom powers and an energy punch. I also like seeing him be friends with Peter Parker.
In addition to being Spider-man, Miles gets the bright idea to start a charity fundraiser to support the people of Puerto Rico affected by recent earthquakes. While fighting bad guys as Spider-Man, he's late for multiple charity events. The plot twist at the end is pretty crazy. There's a pretty cool villain named "Trinity". In fact, there are extremely cool villains and also really funny scenes. The thing is, Miles Morales has terrible aim with his web shooters. Its pretty funny because he is chasing down bad guys and missing. Extremely funny things I appreciate. Yeah I enjoy that book. 
I'm not alone in liking this book. In addition to a 4.9 rating on Amazon, this book was recognized by several organizations:
Check out the official trailer from Scholastic:

Check out this interview with author Justin A Reynolds from Scholastic:
On a scale of 1 to 10 I would rate this a solid 9.5 because its just a really great book and I've had it for a year now. The creative team came out with the second book in the series in 2022 called Miles Morales: Stranger Tides.