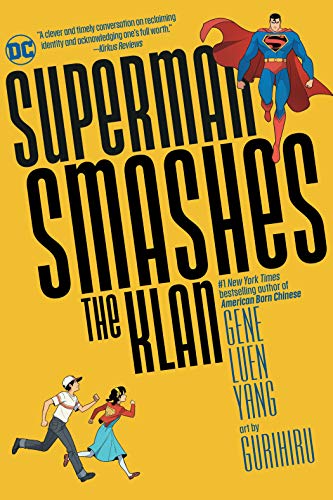 SUPERMAN SMASHES THE KLAN
By Gene Luen Yang and Gurihiro 
Collects Issues #1 – 3 

Publisher : DC 

Release : 5/12/2020

Softcover : 240 pages

Dimensions : 6.0″ x 9.0″

Reading Age : 8 – 12+ years

MSRP : $16.99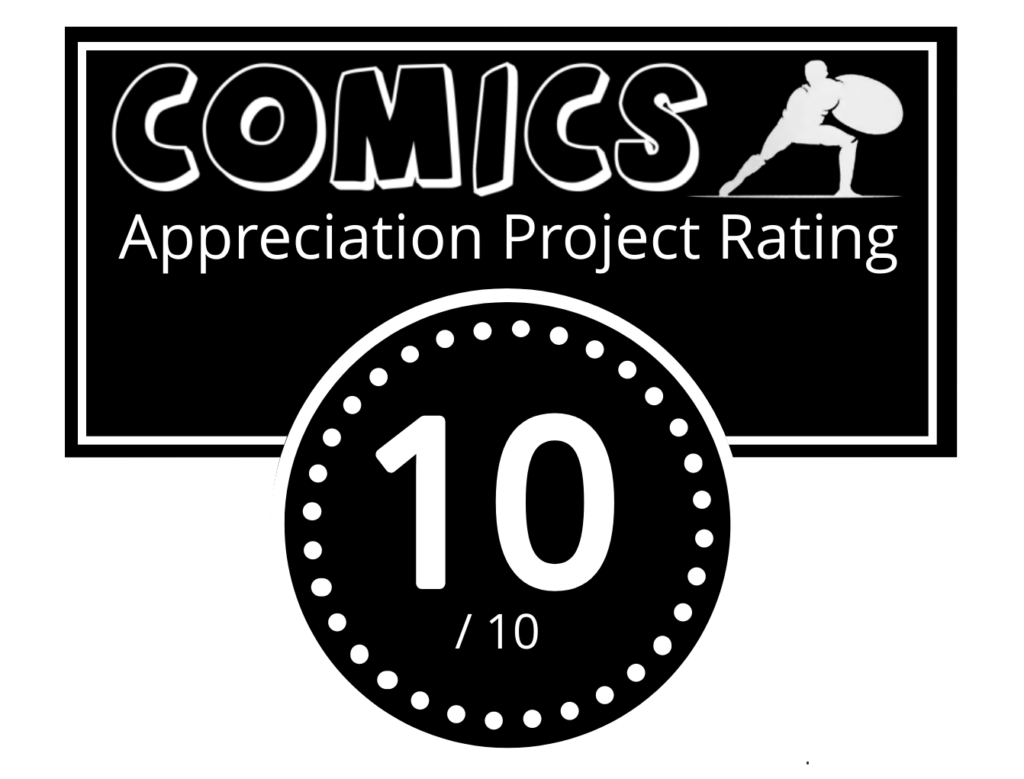 A Wonderful Version and Tale of the Man of Steel
I thoroughly enjoyed this project. Gene Luen Yang has been on fire. I read his previous collaboration with Gurihiru on the continuing adventurers of Avatar: The Last Airbender. Superman Smashes the Klan is sure to pique your interest. The The story utilizes the a bit unfamiliar Golden Age version of Superman from the old radio shows. He doesn't have the full range of powers we normally associate with the modern version of the character. The art was very complimentary. The story was purposeful and charming. 
Superman Smashes the Clan took home multiple awards including the 2020 Harvey Award for "Best Children or Young Adult Book" and the 2020 "Mike Weiringo Spirit Award". In 2021, it won two Eisner Awards for "Best Publication for Kids (9-12)" and "Best Adaptation from Another Medium". Check out our custom "shelf-talker" for use for displays. 
Check out the official DC trailer for the comic series: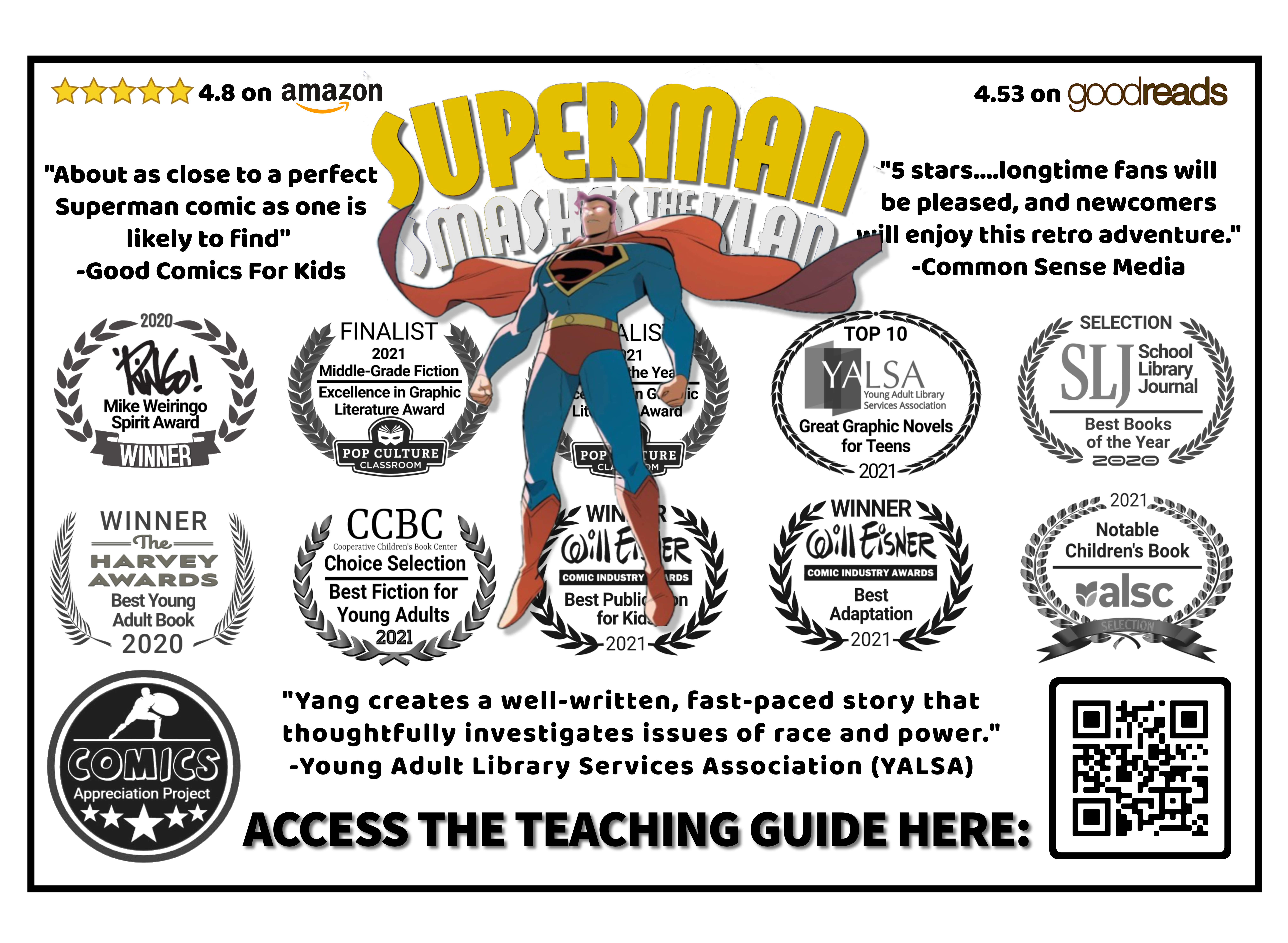 Like what you've seen so far?
Check out the following interview with the creators by one of my real world heroes, Brian Hibbs with Comix Experience: