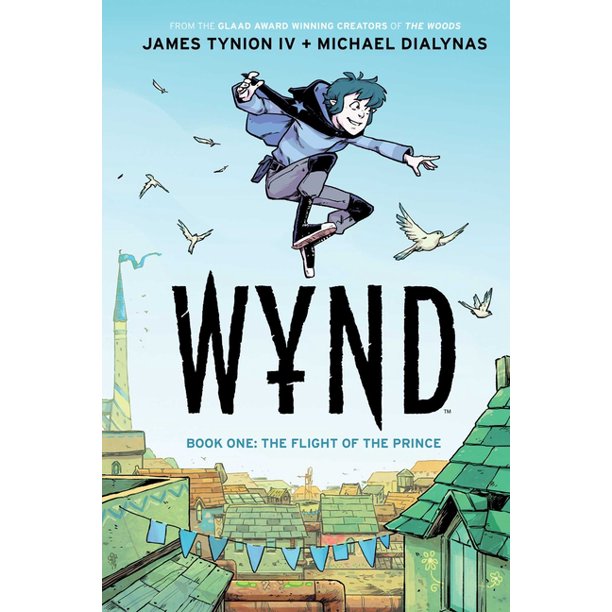 By James Tynion IV & Michael Dialynas 
Collects Issues #1 – 5 

Publisher : BOOM! BOX 

Release : 5/11/2021

Softcover : 256 pages

Dimensions : 6.0″ x 9.0″

Reading Age : 13 – 17+ years

MSRP : $14.99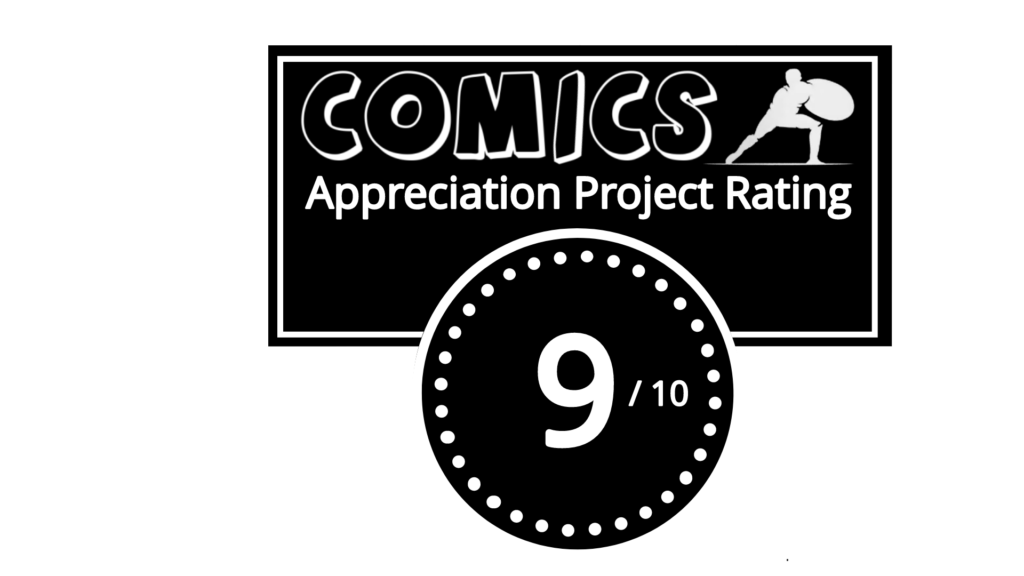 An enduring fantasy adventure in a fantastic world with endearing characters
I first took notice of this book prominently displayed at a Coliseum of Comics in Orlando, FL. It later went on to be nominated for a 2022 Eisner award for "Best Publication for Teens". Tynion has been red hot and I actually have some of Dialynas' TMNT stuff. However, I missed their previous collaboration on the 2017 The Woods series (also by BOOM!). I regularly acknowledge how much I tend to appreciate long-standing creator collaborations.
The first volume is divided into six chapters. I was curious but somewhat uninvested in the first half. However, I really enjoyed chapter 4 where all the storylines and characters start to converge. That issue was pretty near perfect and I was very engrossed in the remainder of the story. Some of the dialogue was really poignant and not overly heavy-handed. The book was also nominated for a GLAAD Media Award as it depicts the struggle of a boy with both his sexuality and his mystic heritage. Tynion is an open member of the LGTBQ community and does a strong job of capturing our protagonist's internal conflict and place in the world. I found the story appropriate for both the category it was nominated for Teens (ages 13-17) and even the ages 9-12 category. My sons and I enjoyed this one so much that I tracked down the out-of-print hardcover and actually gave our softcover to a friend. 
The Comics Appreciation Project (CAP) established their CAP-Stone Awards to honor the projects that best reflect the breadth, quality, and legitimacy of graphic story-telling. The award is recognized for original works published in the preceding year. Wynd: Book One received the 2022 CAP-Stone Award for "Best Publication for Teens" (13-17).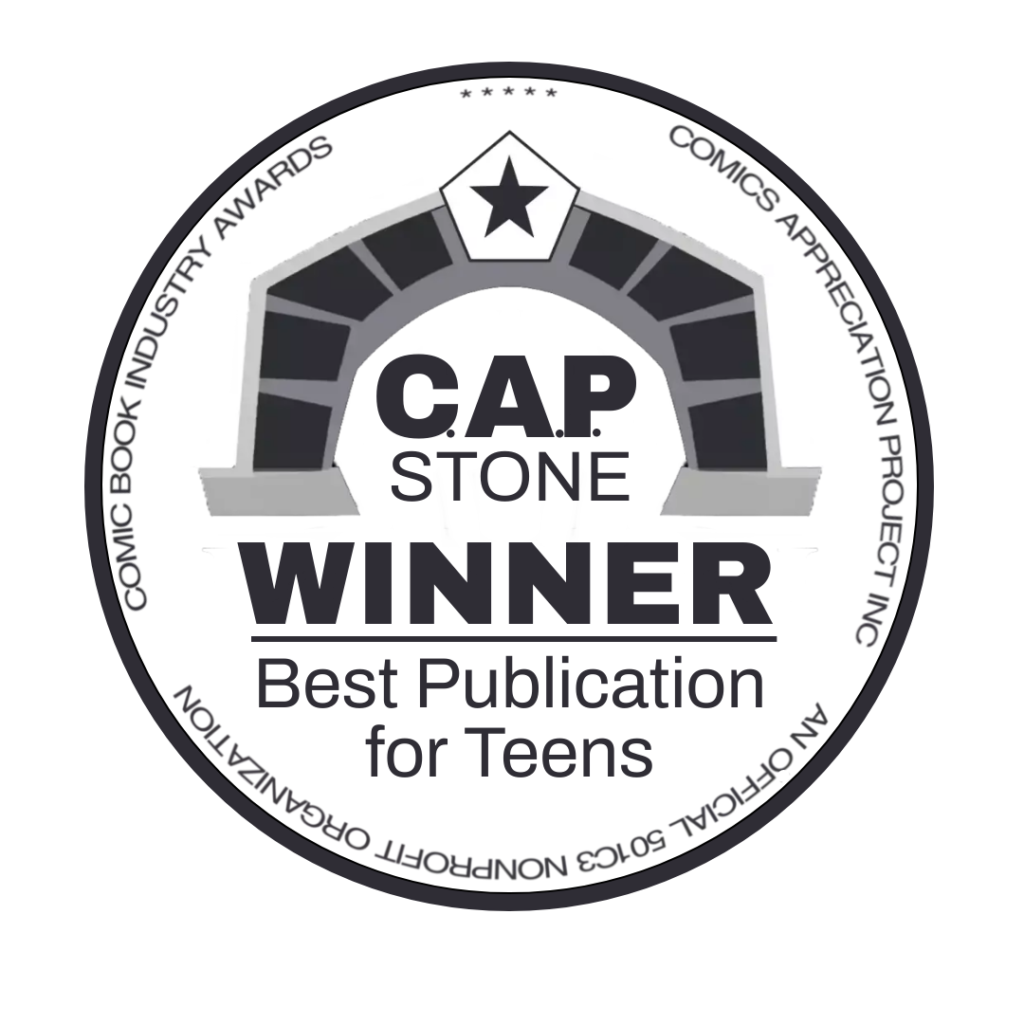 Tynion & Dialynas created an enduring fantasy adventure in a fantastic world with endearing characters. If you are like us and couldn't get enough of the story, characters, and themes, you can also grab Wynd Book Two: The Secret of the Wings. 9/10
Check out the official comic trailer from BOOM!:
Check out an interview with both creators: