BONE: OUT FROM BONEVILLE (Vol. 1)
By Jeff Smith
Collects Issues #1 – 6

Publisher : Scholastic

Release : 2/1/2005 (Scholastic version)

Softcover : 144 pages

Dimensions : 6.0″ x 9.0″

Reading Age : 8 – 12+ years

MSRP : $12.99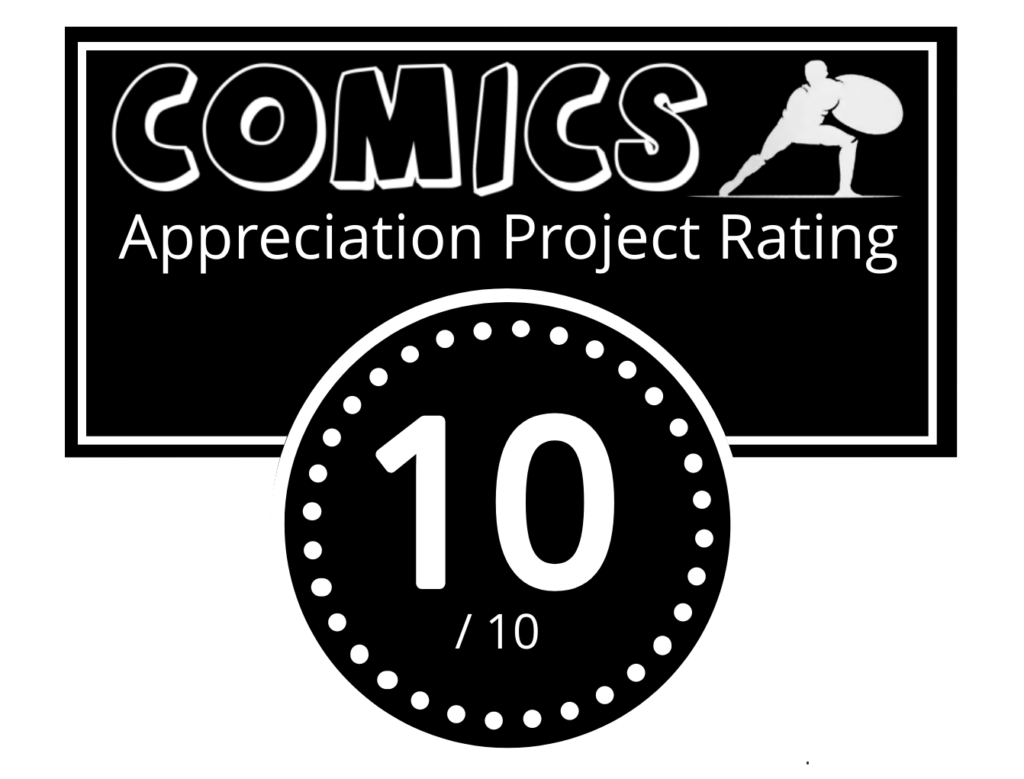 The Little Comic That Could
My favorite run in all of comics. After all these years and rereads, the characters feel like family to me now. I couldn't wait to share them with my children. From humble buildings, to a Scholastic juggernaut, the series endures. Bone went on to win ten (10) Eisner Awards and eleven (11) Harvey Awards. I own both the original black and white hardcover versions and the new Scholastic color versions. The series is divided into nine books making three distinct acts. The first two acts are some of the best in comics. The character interactions are so enjoyable. However, the series does get darker as it goes on, so by the third and final act, we are pretty deep into the world Smith built and we have lost most of the whimsy and charm that resonated so well at the beginning. However, Smith sticks the landing and he has endured as one of the most beloved independent creators in the medium. I met him years ago at a convention and he was gracious and sincere. I hope Netflix can get the animated series back under production. If you haven't read this series, what are you waiting for? "The Great Cow Race" won the Eisner for Best Serialized Story and made the "Top 100 Storylines" of all time according to CBR's "Comics Should Be Good" by Brian Cronin.
Check out our custom shelf-talker:
Jeff Smith became an icon for independent comics.
Check out this great Jeff Smith interview by one of my real-world heroes, Brian Hibbs with Comix Experience:
Like what you've seen so far?
Check out this great spotlight by one of my favorites, Chris with Comic Tropes: